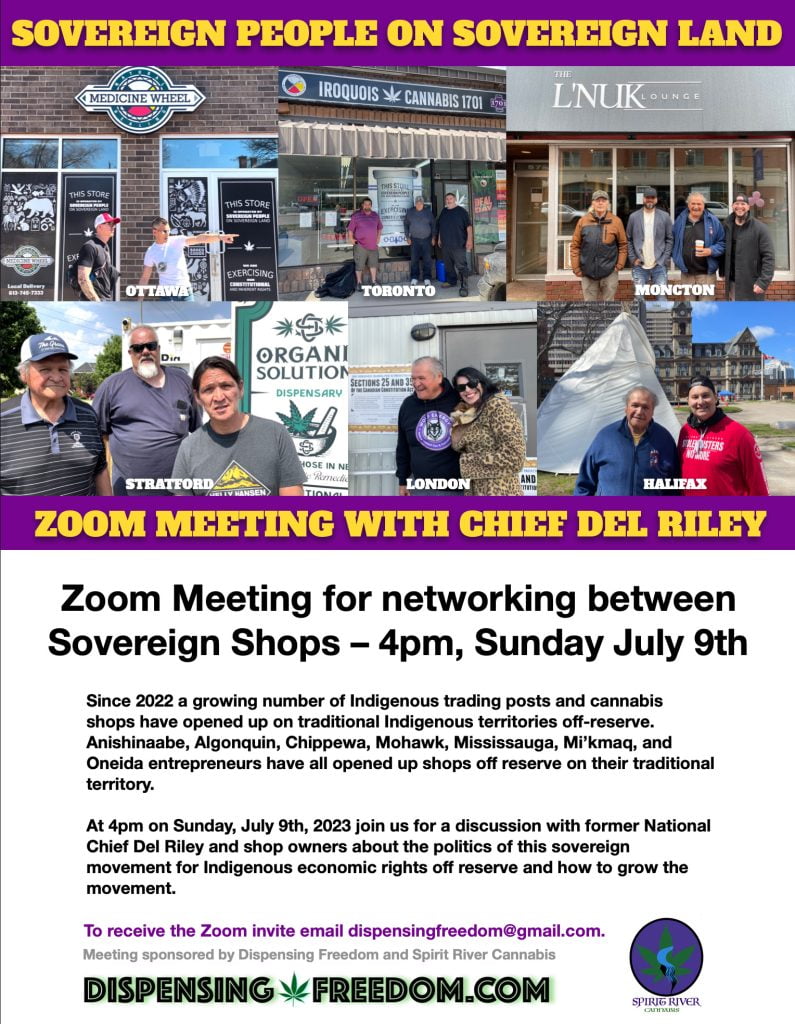 Since 2022 a growing number of Indigenous trading posts and cannabis shops have opened up on traditional Indigenous territories off-reserve. Anishinaabe, Algonquin, Chippewa, Mohawk, Mississauga, Mi'kmaq, and Oneida entrepreneurs have all opened up shops off reserve on their traditional territory.
At 4pm on Sunday, July 9th, 2023 join us for a discussion with former National Chief Del Riley and shop owners about the politics of this sovereign movement for Indigenous economic rights off reserve and how to grow the movement.
To receive the Zoom invite email dispensingfreedom@gmail.com.
Meeting sponsored by Dispensing Freedom and Spirit River Cannabis